Get ready to teach with the LEGO® Learning System
You feel your best in the classroom when you feel confident and inspired to teach. We have created a series of webinars to help support educators using the LEGO Learning System to teach hands-on STEAM classes. This webinar series provides tips on how to get started with your LEGO Education solution, how to find and use units and lessons, and how to utilize available resources and the community to stay inspired and find support.

The webinars are presented by LEGO Education experts and each will focus on a different subject, ultimately empowering teachers to make the most of hands-on. The best part? The webinars are completely free! Register for one of the upcoming sessions to join us live or review previous ones here.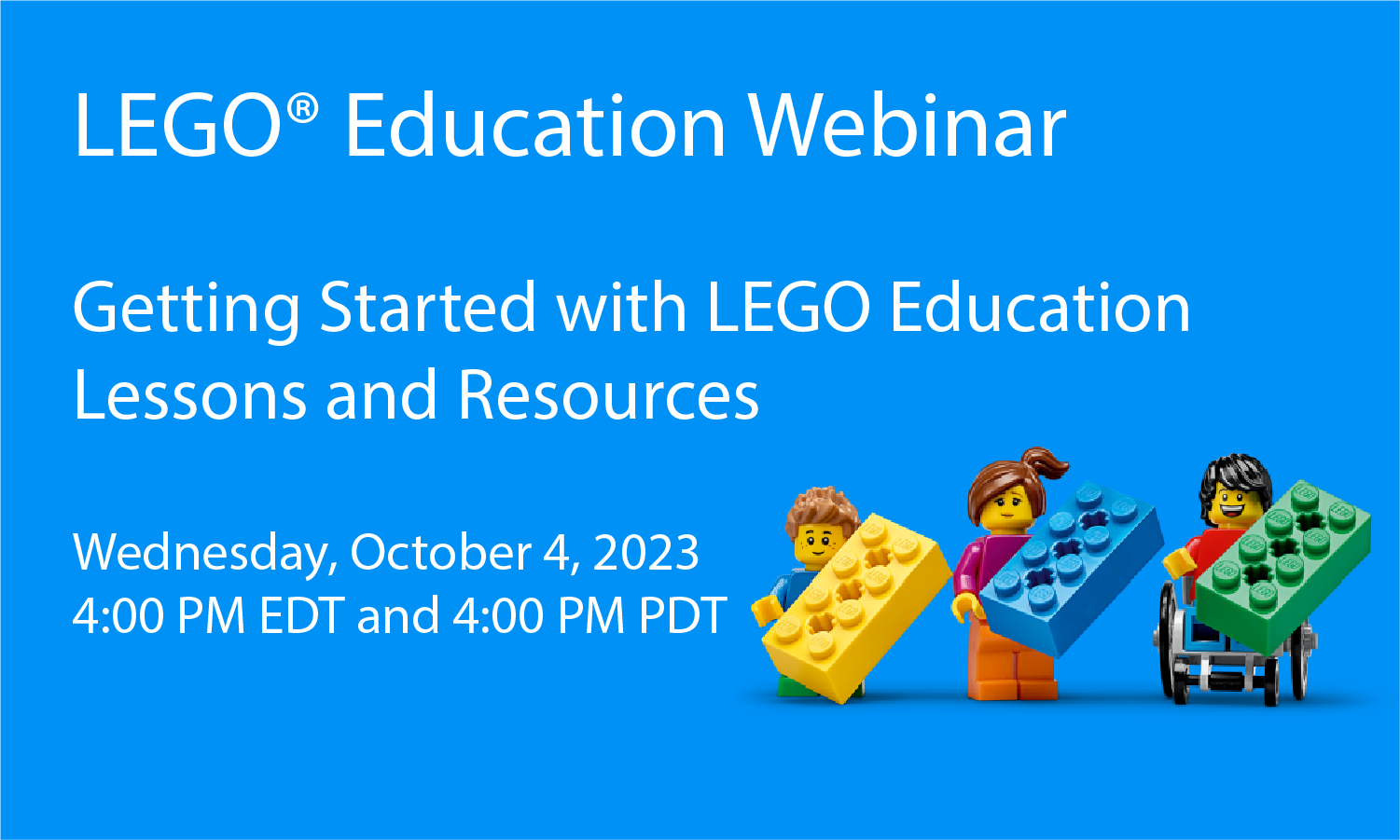 Getting Started with LEGO® Education Lessons and Resources
Join us for an overview of LEGO® Education resources, including access to over 400 lessons built on the 5E instructional model; lesson extensions from The LEGO Group, such as Build to Launch and Build the Change; and implementation guides and standards alignments.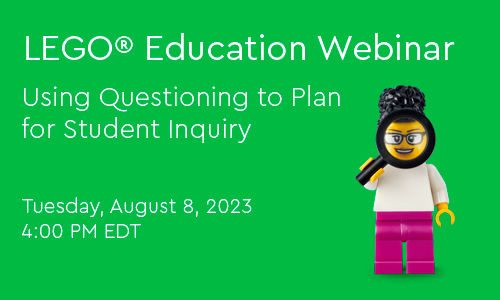 Using Questioning to Plan for Student Inquiry
Education has shifted from expecting students to know the right answers to equipping students to ask the right questions. This session will address the importance of questioning and will provide question prompts for your students, along with ideas for building student capacity for engaging in authentic inquiry.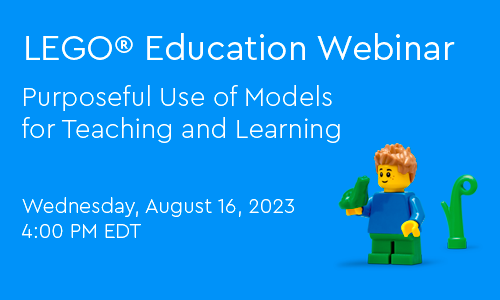 Purposeful Use of Models for Teaching and Learning
Having a specific purpose for a LEGO® build or model shifts the learning outcome for students. Join our Educational Impact Team to explore different purposes for building models and how you can use models more effectively with your students.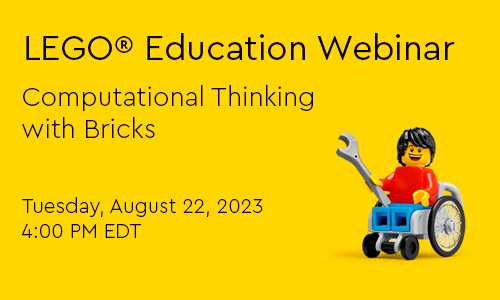 Computational Thinking with Bricks
Build students' (and your own!) conceptual understanding of computational thinking skills and applications through brick activities designed to decompose--or break down--what can seem like a complex topic.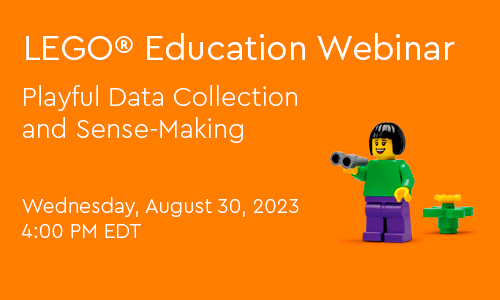 Playful Data Collection and Sense-Making
Discover playful opportunities for data collection and analysis using LEGO® Education lessons and how to tweak charts and graphs to support sense-making.